Whether you want to save yourself a bit of cash on expensive cleaning products, you prefer to avoid harmful chemicals, or perhaps a bit of both, mixing up a homemade cleaner is a quick and easy solution.
For anyone who wants to try, we've scoured the internet to see what other people have been trying – and as a result, here are our favorite 29 DIY bathtub cleaner recipes you might like to test out at home.
1. 7 Amazing DIY Bathtub Cleaner Recipes – Tipsbulletin.com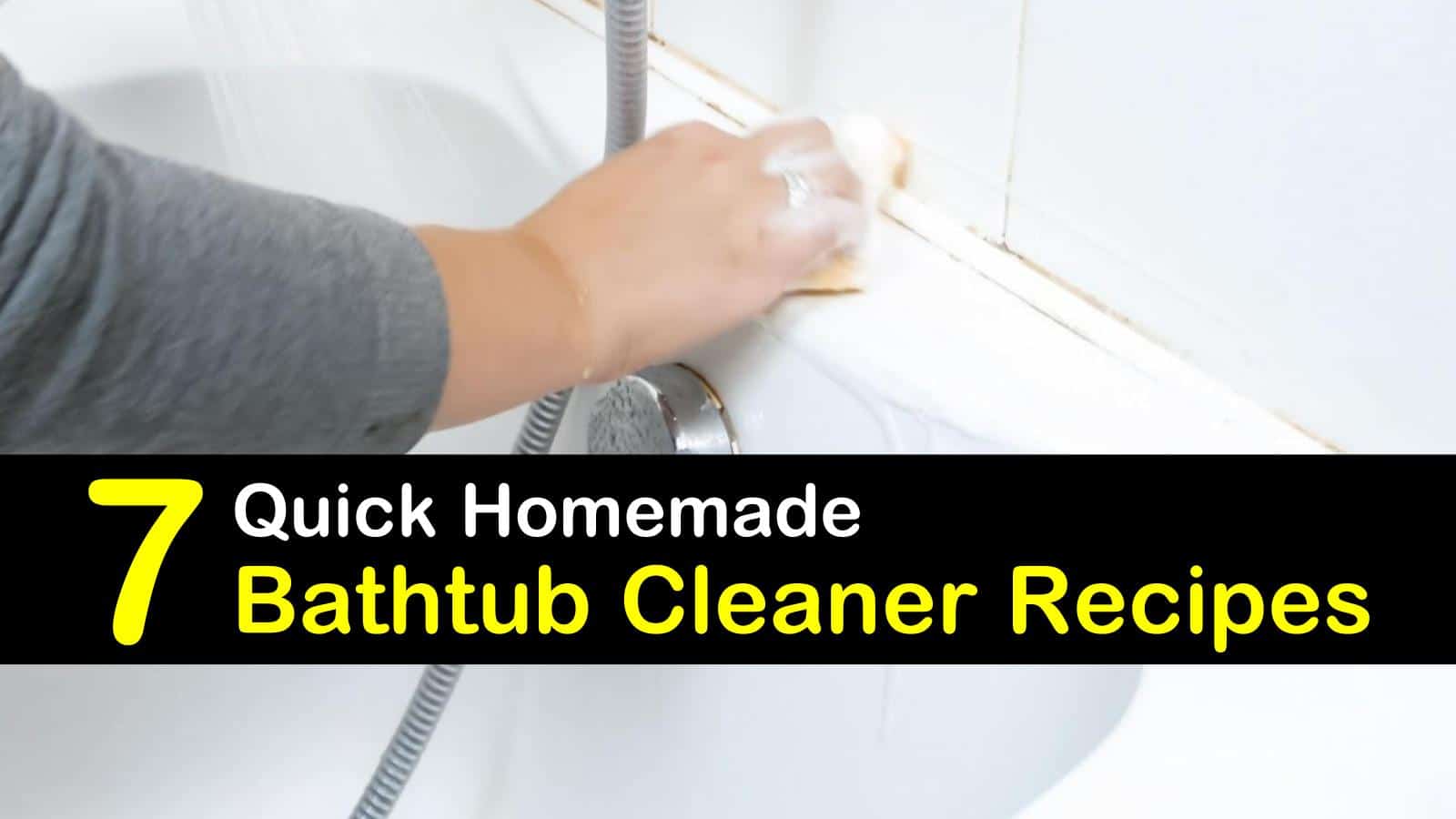 If you're looking for bathroom cleaning tips, this post is a great place to start – since it offers you 7 DIY bathtub cleaning solutions. That way, you can experiment with them all and see which one works best for you.
2. Dawn and Vinegar Shower Cleaner
Variations of this recipe based on Dawn are all over the internet, so this YouTuber decides to put it to the test. Hers incorporates vinegar, and if it's such a popular recipe, it must be effective, right? Check out the video to find out!
3. No Scrub Miracle Tub Cleaner – The Craft Patch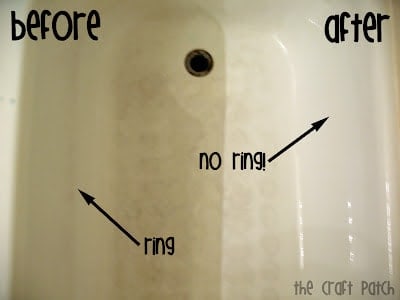 The worst thing about cleaning a bathtub is that sometimes you can't remove the scummy stains without giving it a good scrubbing. But what if someone told you there was a way to do it without all the effort? That's what this blogger is claiming, and if you want to learn more, you just need to head over to her blog.
4. Miracle Bathtub Cleaner
We'll be including quite a few recipes for bathtub cleaner that include Dawn as one of the ingredients, and here's another one. In the video, this YouTuber has a stained and filthy bathtub she needs to deal with, so she turns to this so-called "miracle" cleaner to see if it helps. Check out her video to see how it went.
5. 5 Awesome Homemade Bathroom Cleaner Recipes! – Spend With Pennies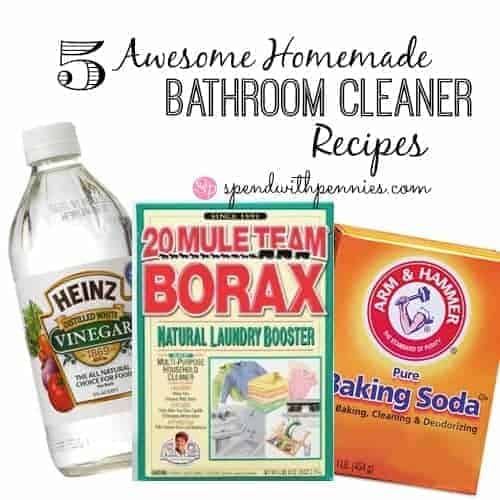 Here's another useful blog post with several different recipes you can try. At least one of them is sure to help you get your tub clean without needing to spend money on powerful detergent, and some of the others will probably help you clean the rest of your bathroom, making it well worth a read.
6. All-Natural Bathtub Cleaner – Tutorial
This video opens with a shot of a toddler, and the implication is clear – if you want to avoid using chemicals in your home that are harmful to children, better options are available. The tutorial then goes on to teach you how to make a highly effective version, so if you have kids too, this is a video you should check out.
7. The Best Homemade Shower Cleaner You Can Find – Onegoodthingbyjillee.com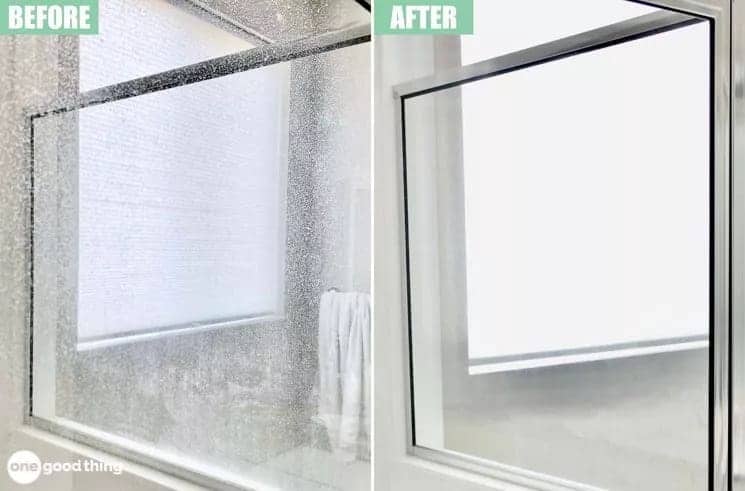 This blogger claims that until you've tried this DIY solution, you won't realize how clean your tub or shower can look. That's a big call, but her post may just bear it out. Don't believe her? Then give it a read and see for yourself!
8. DIY Bathtub Cleaner with Baking Soda
If you're keen on living a non-toxic lifestyle like this YouTuber, you'll want to get your hands on something that's effective at removing bathtub scum. In that case, this is a tutorial you should appreciate since it teaches you how to make an effective cleaner based on nothing more complicated than humble baking soda. Give it a watch and see what you think.
9. Homemade Bathtub Cleaner with 2 Simple Ingredients! – Consumerqueen.com
Whether you are trying to stretch your finances a little further or just prefer to avoid chemical cleaning products, finding an effective recipe for homemade bathtub cleaner is essential. If that's what you need, this blog post will help since it provides a recipe that will allow you to keep your bathroom clean while saving a few pennies and avoiding toxic substances at the same time.
10. Hack for Soap Scum Removal: Clean Your Shower and Tub in Less Than 6 Minutes
If you're looking for a useful hack that will help you get the soap scum stains from your shower or bathtub, give this video a watch. It teaches you a smart way to do it that takes only six minutes. And that's got to be something worth knowing, right?
11. Best Homemade Bathtub Cleaner – Onecrazymom.com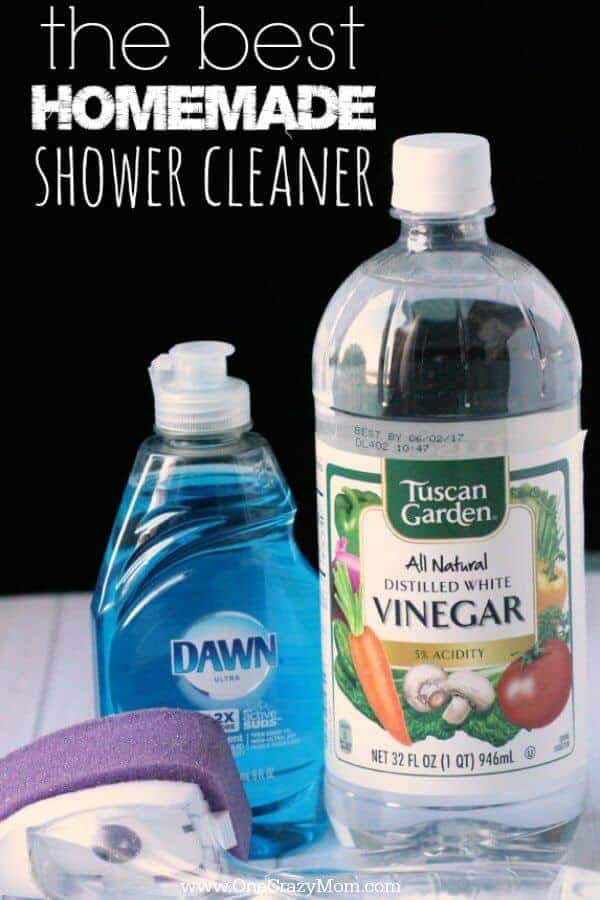 This blogger claims she can teach you how to make the best homemade bathtub and shower cleaner using only two simple ingredients you probably already have in your home. Can you guess what those ingredients are? Then head over to her blog to see if you're right!
12. Non-Toxic Bathtub Cleaner from Kyra Ann
Here's a recipe for a highly effective homemade bathtub cleaner that uses three basic ingredients of the kind that are found in practically every home – and none of them is Dawn. Want to know which ingredients she incorporates? Then check out her video and all will be revealed.
13. Say Good-Bye to Soap Scum with This DIY Bathtub Scrub – Hello Glow
The homemade bathtub cleaner this blogger teaches us how to make is equally as effective when cleaning bathroom tiles, so if you're having trouble removing those stubborn scum marks and other dirty spots, this is an idea you will find incredibly useful.
14. Quick Tip – DIY Best Shower/Tub Cleaner EVER!
Calling anything the "best ever" is quite a claim and one that takes some living up to, but that's how this YouTuber has decided to describe her magic cleaning potion. Does it deserve such a tag? You'll have to mix some up and decide that for yourself!
15. 2 Ingredient Bathtub and Shower Cleaner that Removes Soap Scum – Mom4real.com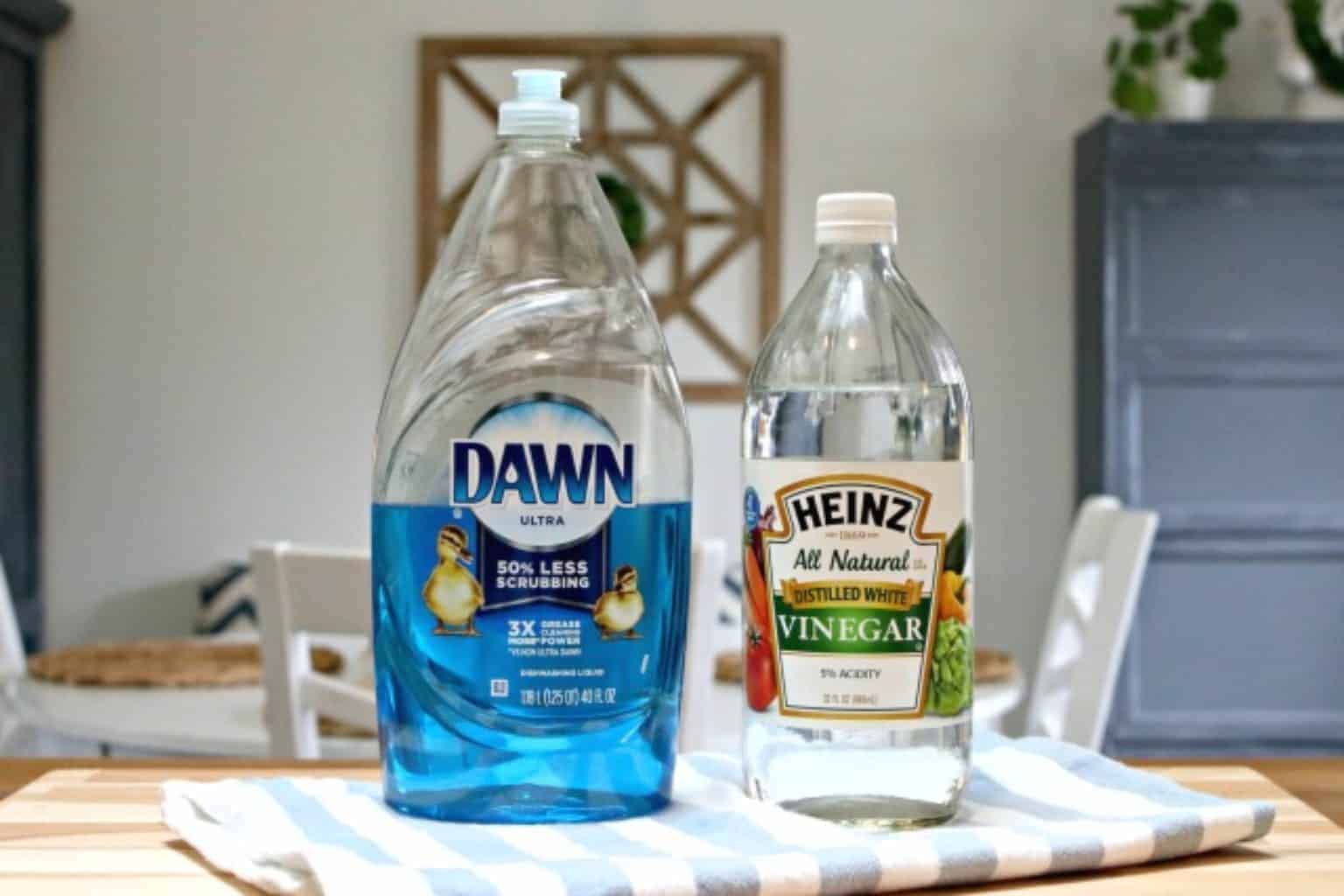 Here's another take on the Dawn and vinegar recipe, and as you can see from the "before" and "after" photos, it looks like this is a version that does what this blogger claims. We've already mentioned that this is an incredibly popular DIY cleaner, but there must be a reason for that – and this is another post that backs up those claims.
16. The Best Shower Cleaner Dawn and Vinegar from Sandy Steinbrook
And again, here's further evidence for the efficacy of the Dawn and vinegar solution, and if you're still not convinced, perhaps seeing a video of the mixture in action might help. Different bloggers and YouTubers all have their own versions of this recipe, so if you don't know which one to follow, here's one more that looks like it gets the job done.
17. DIY All-In-One Bathroom Cleaner – Live Simply
The cleaning mixture this blog post teaches you to make is an "all-in-one" version that you can use for all your bathroom cleaning tasks. That means you won't need to make up different concoctions for each different job, which will save you a lot of time as well as money in the long run. Have a look and see if this is an option you think might work for you.
18. How I Clean My Bathtub with Dawn, Baking Soda + Vinegar from Michelle Moments
This YouTuber has decided to experiment with the Dawn and vinegar idea and tried to improve it by adding some baking soda too. We're not sure if that makes it work better or not, so we'll let you watch her video and decide for yourself.
19. Homemade No-Scrub Bath Cleaner – POPSUGAR Smart Living UK
Want a homemade bathtub cleaner that will remove the need for scrubbing? Then this is a post you need to read. In it, you will learn about a highly effective mixture that will take all the effort out of washing your bathtub. Give it a go and see how effective it is!
Click for more Details
20. DIY Natural Bathtub Cleaner – STOCKPILING MOMS
It's amazing that so many people continue to buy potent chemical detergents to clean their bathrooms when homemade versions that are just as effective – but that don't contain any harmful toxic ingredients – are so easy to mix up. Here's one that proves how true this is, so if you're not convinced, check it out and see if it changes your mind.
21. How to Clean Your Bathtub Using Dawn and Vinegar from How To with Shabz
This is another plan for using the classic Dawn and vinegar mixture, and it's one more that shows you how this really is the magic solution that everyone says it is. This blogger saw the recipe on Pinterest and decided to try it out for herself, and as you can see from her video, the results speak for themselves.
22. Inexpensive DIY Homemade Bathroom Cleaner – Thrifty Frugal Mom
The smell, the toxic chemicals, the price…the list of reasons why we should avoid chemical detergents goes on. But what can you use in their place? This blogger was driven to find the solution when her first baby came along, and in this post, she shares the solution she discovered – give it a read if you want to know her secret!
23. Dirty bathtub? How to Clean your Bathtub Effectively from Where There's a Willis
Dawn, baking soda and vinegar – the three magic ingredients this YouTuber included in her DIY bathtub cleaner. Is it important to get the right ratios? How do you mix them up? And what's the best way to apply them? Check out her video for the answers to questions like these and more!
24. DIY All-Natural Bathroom Cleaner – Creative Healthy Family
For anyone who doesn't know why homemade cleaning products are better than the ones you can buy in a store, this blog will give you several good reasons to help convince you. It then goes on to teach you how to make an effective solution that will cost you next to nothing while also giving you the peace of mind that you aren't exposing your family to dangerous chemicals.
25. A DIY Hack for Cleaning Your Tub???!! Let's try it out
This is yet another video of a YouTuber trying out the Dawn and vinegar mix that so many online are raving about. However, the interesting point here is that she's trying it because regular, store-bought products have proven to be ineffective against the stains in her tub. Will the homemade version do a better job? The answer is revealed in her video.
26. The Best Homemade Soap Scum Remover – Sarah Ever After
In this post, this blogger tries out a homemade solution on her bathtub to see if it's any better at removing the scummy stains than other more standard products. It seems to do the job, so if you're interested in trying cheaper, safer alternatives, this one could be worth a look.
27. The "Miracle" Shower Cleaner
Here's a great way of using the popular Dawn and vinegar mixture – in this video, this YouTuber puts it into a special sponge delivery stick to make cleaning even easier. That way, you don't need to worry about taking separate sponges and cloths with you when it's time to clean your bathtub. Ingenious!
28. Homemade Nontoxic Bathroom Scrub Cleaner – Farmhouse on Boone
When it comes to cleaning your home – and general healthy living – incorporating essential oils into your daily life can be incredibly useful. In this blog, you'll learn how to make a cleaning product with lemon essential oils plus a few other simple ingredients to make an effective cleaning mixture that gets the job done and smells great too.
29. DIY Cleaning My Tib with Toilet Bowl Cleaner
To finish, here's an interesting video that some people might find useful. In it, this YouTuber demonstrates how she tried cleaning her shower with toilet bowl cleaner. It's not exactly a homemade DIY recipe, but it does show some ability to think outside of the box. It looks like it works too, so some people might like to give this technique a go on the most stubborn bath and shower stains.
Plenty of recipes for effective DIY cleaning solutions
As you can see, there's no shortage of DIY solutions for cleaning products, and you can make most of them with things you probably have at home already.
We've enjoyed collecting these plans for you, so we hope you've enjoyed reading and watching them all too. And above all, we hope you've found the recipe you needed for mixing up a DIY bathtub cleaner of your own.