The term 'bath soak' is a generic one. It covers lots of bath products, from milks and salts to bath bombs and essential oils. It's essentially a powder, liquid, gel, or granular mixture that dissolves in the bathtub. And while they're pricy at the store, you can make personalized, affordable variants at home. So let's check out some top DIY bath soak recipes you can try.
1. Mother's Day DIY Bath Soak
Mother's day treats are all about pampering. So depending on your mood, you may want a fizzy salt or a milky soak. This video offers both. For the relaxing
oatmeal soak
, mix lavender essential oil and Epsom with colloidal oatmeal. It's great for itchy skin conditions, rashes, and chickenpox. Option two uses pink salt, coconut milk powder, and
rose essential oil
.
2. Sore Muscle DIY Soak
Had a rough day? Soothe your sore muscles with this DIY bath soak. It's a complex recipe with lots of moving parts, and it'll clear your sinuses too! You'll need dried herbs and flowers reinforced with essential oils in the same flavors. So that's peppermint, eucalyptus, juniper, pine, chamomile, and sage. The solids are Epsom salt and baking soda. Use a muslin teabag.
3. Four-Way DIY Bath Soak
Most homemade bad soaks come in one or two servings. Why? Without commercial preservatives, you can only store them for so long. Instead of trying to make one large batch, make several smaller ones in different flavors. These four DIY bath soaks all have Epsom salt. The variants are oats + honey; rose + pink salt; citrus +matcha; and finally, lavender.
4. Harvest Moon DIY Bath Soak
Activated charcoal is a great tool for detox. For this DIY bath soak recipe, grind the charcoal into a fine powder and mix it with Dead Sea salt and relevant oils. Use pumpkin seed as a fragrant carrier oil. Mix in a blend of ginger, cardamom, and cinnamon essential oils for added aromatherapy benefits. But remember, these 'spicy' oils are not for sensitive skin!
5. Fizzy Herbal DIY Bath Soak
Do you want a DIY bath soak recipe video that's as soothing to watch as it is to use? Try this ASMR demo. You'll feel relaxed before you even turn the tap! Once you're done sighing, grab the ingredients and mix up a batch of your own. You'll need Epsom salt, baking soda, citric acid, dried flowers (calendula + rose + lavender), and a carrier oil (coconut, grapeseed, etc.).
6. Bubbling Lemon Vanilla Bath Soak
Milky bath soaks (oatmeal, coconut, buttermilk) feel silky on your skin. Salty soaks (Epsom, Himalayan, Hawaiian) are fizzier. But for DIY projects, you can merge these features and make bubbles too! The trick is in the ingredient combination. And here, you have Castile soap, mineral salts, quinoa, vanilla, sweet almond, lemon peels, and lemon essential oil.
7. DIY Lavender Bath Soak
Lavender and citrus are the go-to scents for air fresheners and cleaning products. So you might subconsciously associate these smells with housework and chores. Meaning your bath soak won't be as relaxing. But if that doesn't bother you, enjoy the healing properties of this DIY recipe with lavender oil, lavender petals or buds, baking soda, citric acid, and Epsom.
8. DIY Detox Bath Soak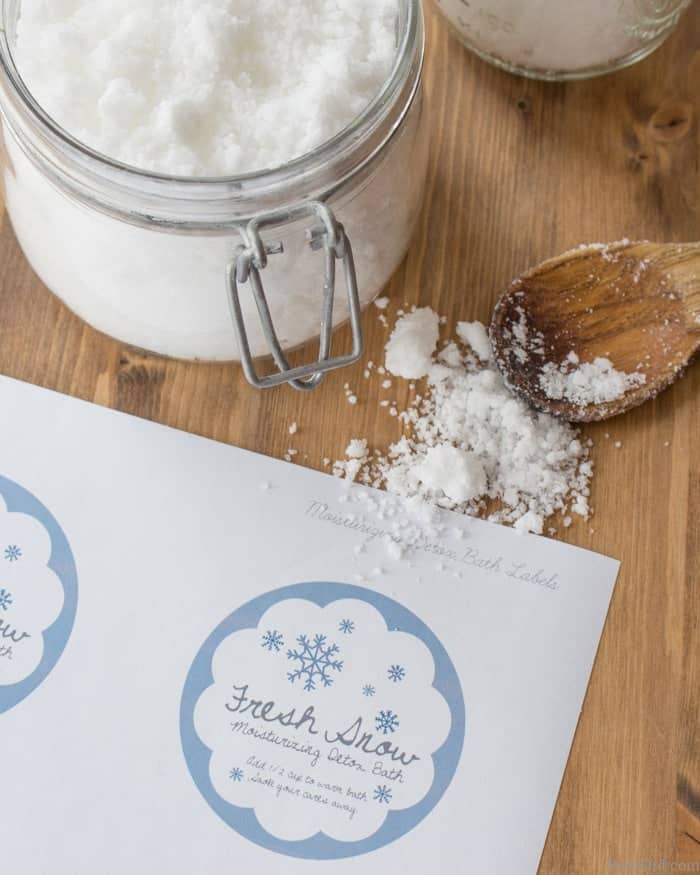 Essential oils are volatile. They evaporate almost instantly so while they can soothe your body and offer aromatherapeutic healing, they'll never make your bath greasy. You do need to add carrier oils though – light, non-greasy ones. The recipe here uses coconut oil and almond oil to carry the lemon, peppermint, and rosemary essential oils. Add Epsom and baking soda.
9. DIY Herbal Bath Soak
Here's a mother DIY bath soak recipe that's both salty and silky. The silk comes from oatmeal and milk powder. It has no acids or bases so it's not fizzy, but it has luxurious flower petals (lavender, chamomile, rose) and two kinds of salt (white Epsom and pink Himalayan). You can add essential oils that correspond with any of these flowers. Or just add all three!
10. DIY Aromatherapy Bath Soak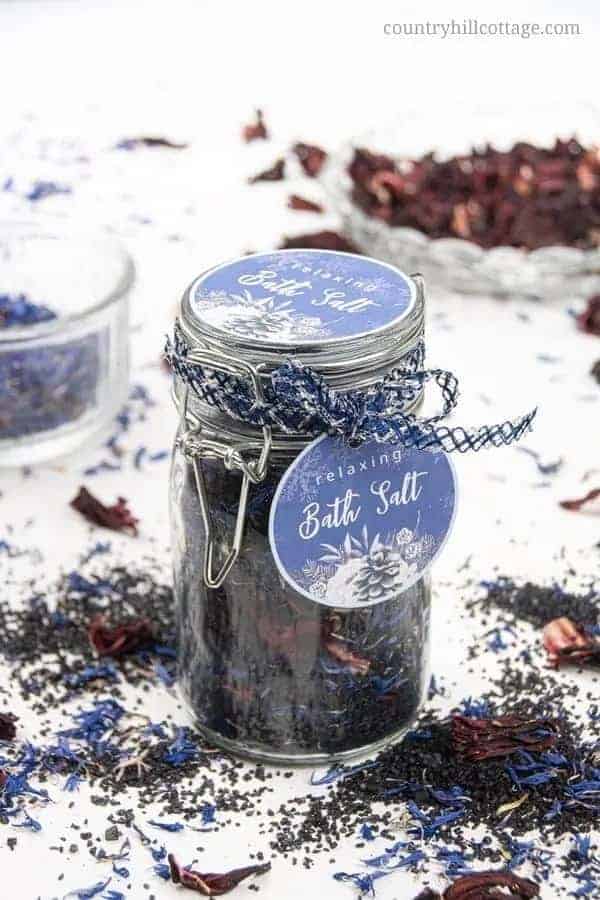 Most bath salts are cute and colorful. But if your tastes lean toward the gothic, you will love this soothing black concoction. It has activated coconut husk charcoal and black lava salt from Hawaii or the Mediterranean. The dried flower petal selection is unexpected too – blue cornflower and red hibiscus. For essential oils, try sweet orange, chamomile, or lavender.
11. Big Batch DIY Bath Salt Soak
DIY projects are usually measured in small batches because you're experimenting. So if you want to make more, you can double or triple the recipe. But if you're making party favors or holiday gifts, you'll need a bigger batch. This recipe makes 20lbs and contains six kinds of salt including fine and coarse pink salt. Also, rose buds and rose water + musk fragrance oil.
12. DIY Jasmine Orange Bath Salts
Here's another big-batch DIY bath soak recipe. It's salt-based as well, but only uses one kind of salt. For this batch, it's Dead Sea salt, but you could try Himalayan pink or Epsom. For the dried flower petals, jasmine goes great with orange essential oil. You'll need baking soda to neutralize the pH of the bath salt. It also reduces the chances of 'citrus burns' in the bath.
13. All-Natural DIY Bath Soak
For those of us who like things simple, this DIY bath soak is a dream! It uses dried calendula petals for that warm yellow color and flavor. The essential oils are optional, but it's smart to pick the same variant as your dried flowers. The bulk of the bath soak is Himalayan + Epsom salt. Fractionated coconut oil ties everything together, with baking soda for balance.
14. DIY Back Pain Bath Soak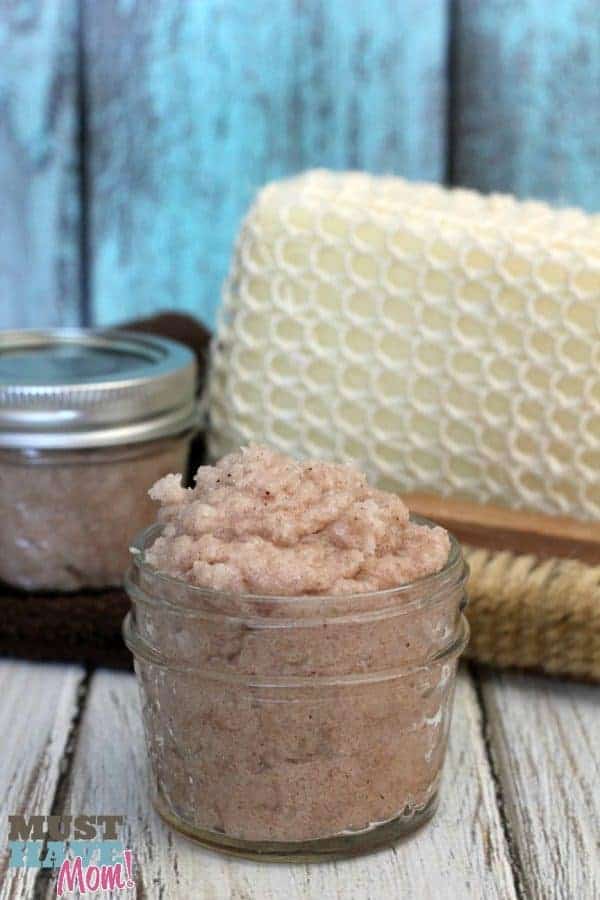 If your back is killing you, you have options. You could get a hot stone massage. Or visit a chiropractor. Or hire a dancer to bounce on your back. But as you contemplate the cost of all this, start with a DIY bath soak customized for back pain. This one has the cinnamon powder to reduce swelling, Epsom to soothe the soreness, carrier coconut oil, eucalyptus, and lavender.
15. DIY Rose Quartz Bath Soak
Sometimes, salt is good, so you want to squeeze in as much as you can. And this three-salt soak mingles Dead Sea, Himalayan, and Epsom salt with gold mica for flash and sparkle. There's no essential oil in this recipe – just rose fragrant oil. But you can pair the fragrance with rose essential oil if you like – it heightens the scent. Add Polysorbate 80 for convenient clean-up.
16. DIY Lavender Rose Bath Soak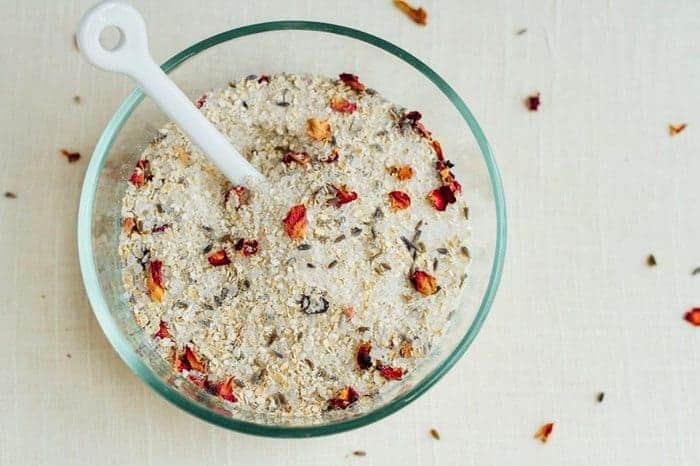 Rose and lavender go well together, so whenever you're unsure of what essential oils (or dried buds and petals) to pair, you can default to this blend. The batch also has Epsom salt for aching sores and oatmeal for itchy skin. You could differentiate your bath soak by using yellow, peach, blue, green, or even purple rose petals instead of the standard reds and pinks.
17. Dollar Tree DIY Bath Soak
Bath soaks make an expensive gift. They feel decadent and luxurious so your recipient is sure to feel pampered. And as long as you use a cute jar and add spoons, ribbons, and labels, they won't know it only ran you a few dollars! Check out this video that includes a low-cost shopping list plus a demo. This way, you know where to save ad how to make it look pricy!
18. Stress-Relief DIY Bath Soak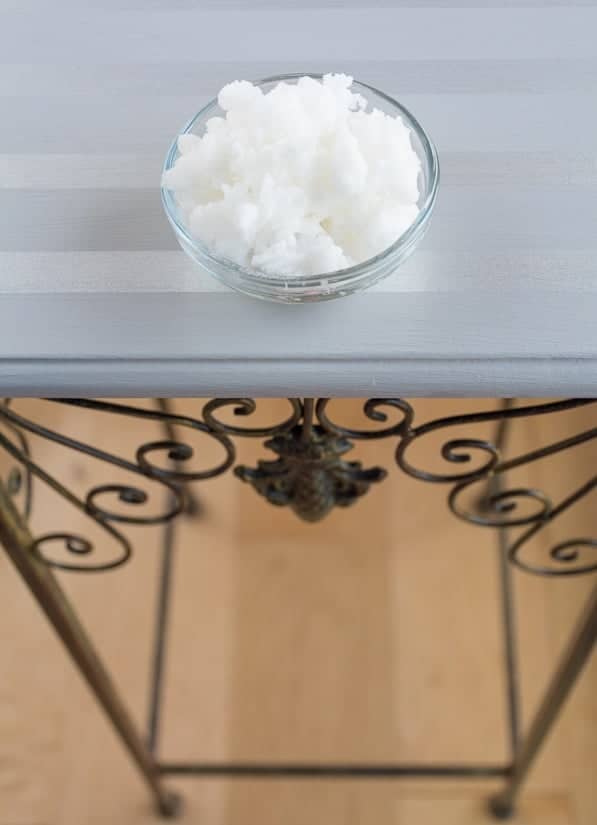 You might see a DIY bath soak recipe that mentions magnesium sulfate. That's just the chemical name for Epsom salt. Also, you can buy branded Epsom salt infused with eucalyptus or lavender scents plus a dash of color. This recipe adds magnesium flakes, lavender essential oil, and sweet almond oil so that Sleep Aid Epsom pack will do nicely.
19. DIY Fizzy Bath Soak
The fizzy factor in DIY bath soaks comes from the reaction of baking soda and citric acid. If you use baking powder alone (without an acid), it lowers the pH of your bath salts, but it won't froth or foam. This fizzy recipe has eucalyptus Epsom salt. The oil she uses is lavender, but you could go with eucalyptus to match the flavored Epsom salt. Pack it nice and pretty.
20. DIY Sore Muscle Sports Soak
Some guys would never use a DIY bath soak because it seems too girly. But if you want your beloved to enjoy the benefits, just tell him it's a sporty soak! And this particular recipe targets torn muscles and sore joints, so you're not lying. The ingredients include fine Epsom salt, coarse pink or Dead Sea salt, baking soda, and essential oil blends aimed at muscle pain.
21. DIY Pink Peppermint Bubbling Bath Soak
We don't usually put table salt in DIY bath soak recipes. But if you don't have anything else on hand, you can sneak some in. The O'Neil sisters use kosher salt, Epsom salt, and sour salt (which is what some people call citric acid). Also, peppermint essential oil and baking soda to give it that fizzy foaming quality. But despite the name, it won't bubble since it has no soap.
22. DIY Vaporizing Bath Soak
The steam from a typical bath can help you get over a cold faster. But for deeper relief, add healing essential oils to the bath soak. Eucalyptus and wintergreen are good choices, but these are wakeful oils so if it's an evening bath, add lavender essential oil for sleep. You'll need Epsom salt and citric acid, and you can put lavender buds or petals in there as well.
23. Spoiled Natural DIY Bath Soak
When something is marketed as bath tea, isn't necessarily tea. It's a bath salt packed in a cloth bag to prevent residue from clogging the bath. But the easiest way to make bath tea is to dunk (or split) herbal tea bags into the tub. This one uses green tea bags, milk, olive oil, Epsom, oats, honey, ginger, lemon juice, baking soda, cinnamon, sea salt, and essential oil.
24. Rosemary Chamomile DIY Bath Soak
Some beauty experts are against 'cooking spice' essential oils because these tend to be 'hot oils' that can cause a burning tingle on your skin. Especially in a hot bath. But if you can stand it, mix dried rosemary leaves and rosemary essential oil with chamomile tea bags. The foundation of the bath soak is unscented Epsom salt plus baking soda to neutralize acidity.
25. DIY Spa Trio Scrub + Soak + Butter
Treat yourself to a home spa with these three DIY recipes. Our main interest is in the bath soak, but you can make the others and give yourself a comprehensive beauty experience. For the bath soak, you need Epsom salt, sea salt, baking soda, essential oils, and coloring. The recipe uses food coloring, but soap coloring, that's probably easier to clean off the bathtub.
26. DIY Tangerine Bath Salts
When you're dabbling in citrus oils, you'll mostly see lemon or orange. But tangerine essential oil can be just as powerful. And this DIY bath salt recipe blends it with Epsom salt, baking soda, coarse sea salt, and a mix of colors to get that tangerine tone. Try three drops of yellow color and a drop of red color, though you can adjust to get the shade you want.
27. DIY Soy & Shea Soaking Salts
Essential oils add a healing element to relaxing bath soaks. But the salt may not be the best medium. So it can be helpful to add starch like corn or tapioca (often sold as natrasorb). It holds the oils better. With natrasorb, you won't need a carrier oil, but you can still use fragrance oils and dried flowers. This recipe uses fine sea salt with lots of buds and petals.
28. DIY Spa-Style Strawberry Bath Soak
This is easily the fastest DIY bath soak we've seen so far. It only has two ingredients – salt and oil. The base is Epsom salt scented with strawberry fragrance oil. If you like, you could add red food coloring or soap coloring. If it's just for you, this is all you have to do. But if it's a gift (for your mum), it helps to put it in a pretty jar and decorate it with a ribbon or tag.
Click for More Details
29. DIY Bath Tea Recipe
Some people love to see petals and glitter floating in the bathtub. Others hate the clean-up process and worry about clogging the sewers. If you're in the former group, you'll love this flower-filled bath soak. It has eight kinds of herbs and flowers (jasmine, calendula, lavender, cornflower, chamomile, rose, peppermint, and spearmint) mixed into Epsom and sea salt.
30. DIY Coconut Milk Bath Soak
Milk baths don't necessarily need fresh milk. You can use coconut milk or buttermilk in liquid or powdered form. This is a vegan recipe, so we're going with coconut milk and oats, both in powdered form. You can add lavender essential oil if you like. This DIY bath soak fully dissolves into your bathwater, so use a coffee grinder to make it as fine as possible.
31. Flick's DIY Bath Soak
For our final DIY bath soak recipe, the four key ingredients are essential oils, powdered milk, dried flower petals, and Epsom salt. The essential oils are a blend of frankincense, lavender, and jasmine, and garnished with rose petals and lavender buds.
What's your favorite DIY bath soak? Show us how to make it in the comments!