There are various heights to mount your shower head. However, most plumbers place this item 80 inches above the floor pan. Although this distance caters for people with average heights, it can be uncomfortable for very tall people.
Sadly, many homes have annoying showerheads that hang too low. Other buildings offer these fittings in spots too close to the wall, thereby creating less space for hanging shower shelves. But this issue can be resolved in various ways.
Instead of breaking the wall to raise the shower, you can use an extension as an easy way to raise showerhead heights. With this post, I will show you steps to raise your showerhead. Fortunately, these steps are simple and require common tools around your home.
To save time, ensure you gather these tools beside you before starting the project. Now let's help you answer your "how do I raise a showerhead?" question.
Easy Steps on How to Raise Your Shower Height
Many homeowners do not think it is possible to raise your showerhead without help from a plumber. Fortunately, anyone can perform this task and even increase the distance of the showerhead from the shower wall with the following steps.
Furthermore, it takes a couple of minutes and does not leave a mess on your floor. Let's get started.
Step 1. Take Out Worn Out Fittings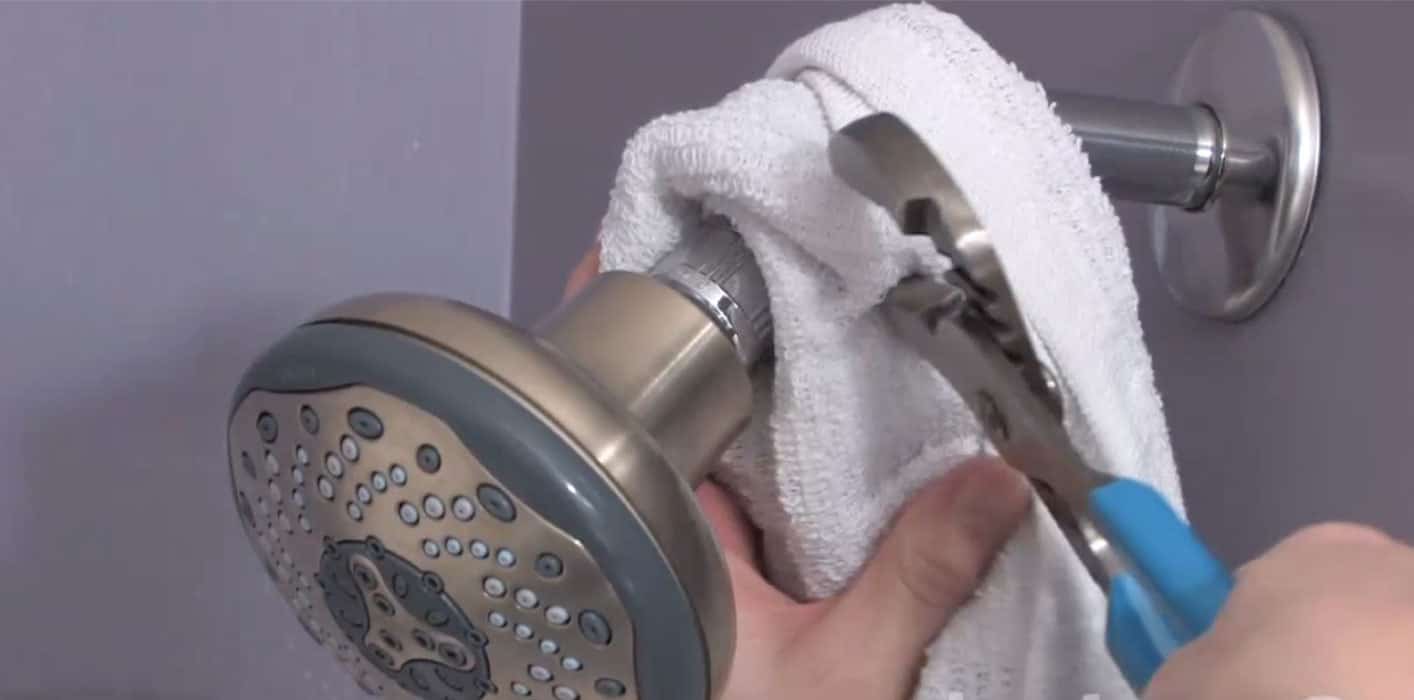 Loosen the shower head from the bathroom shower wall. Ignore the old showerhead if you have plans to change it. For this task, use your hands, but if the fittings are tight, try a wrench. Take an old toothbrush and scrub off the old plumber's tape and debris on the threads of the pipe on the wall.
Step 2. Fix New Shower Accessories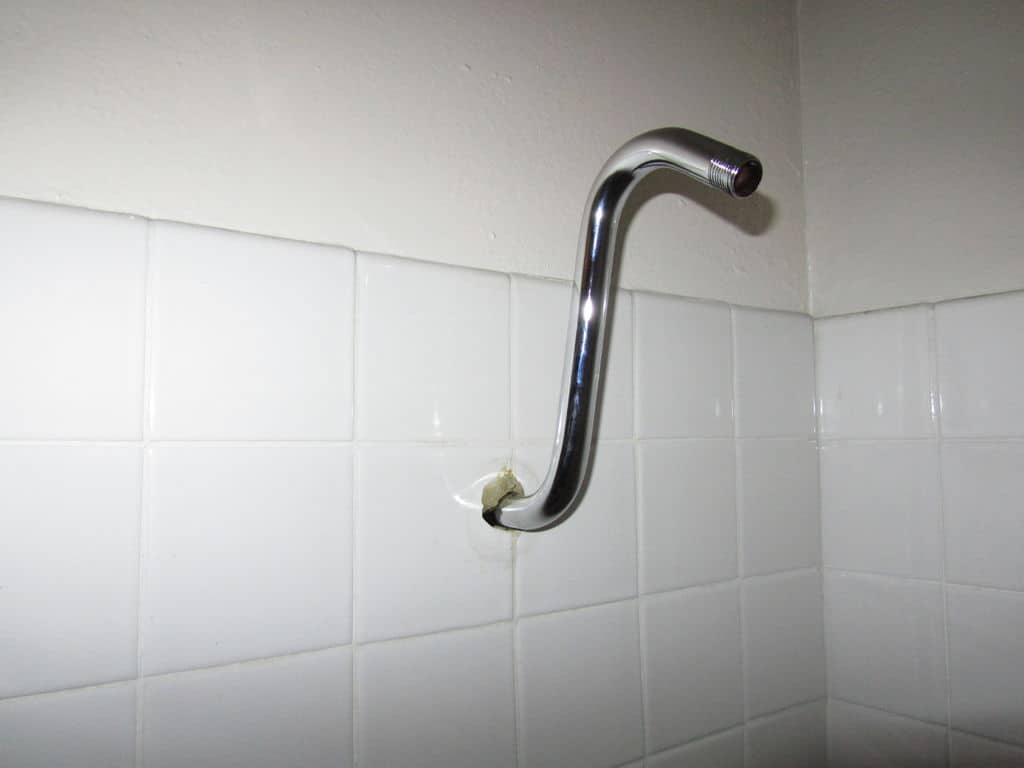 Wrap plumber's tape on both linear grooves of the S pipe. Fix the pipe in a way that the upper end of the pipe will face your position during a shower.
Attach the tiny donut disk along the wall and fix the S into the pipe in the wall. Use your hands and ensure it's not too tight. If you place the accessory correctly, it should look like an S instead of a 2.
Fix the showerhead on the S and tighten into place over the plumber's tape. Direct the showerhead to the spot where you will stand when taking a shower
Step 3. Test for Correct Installation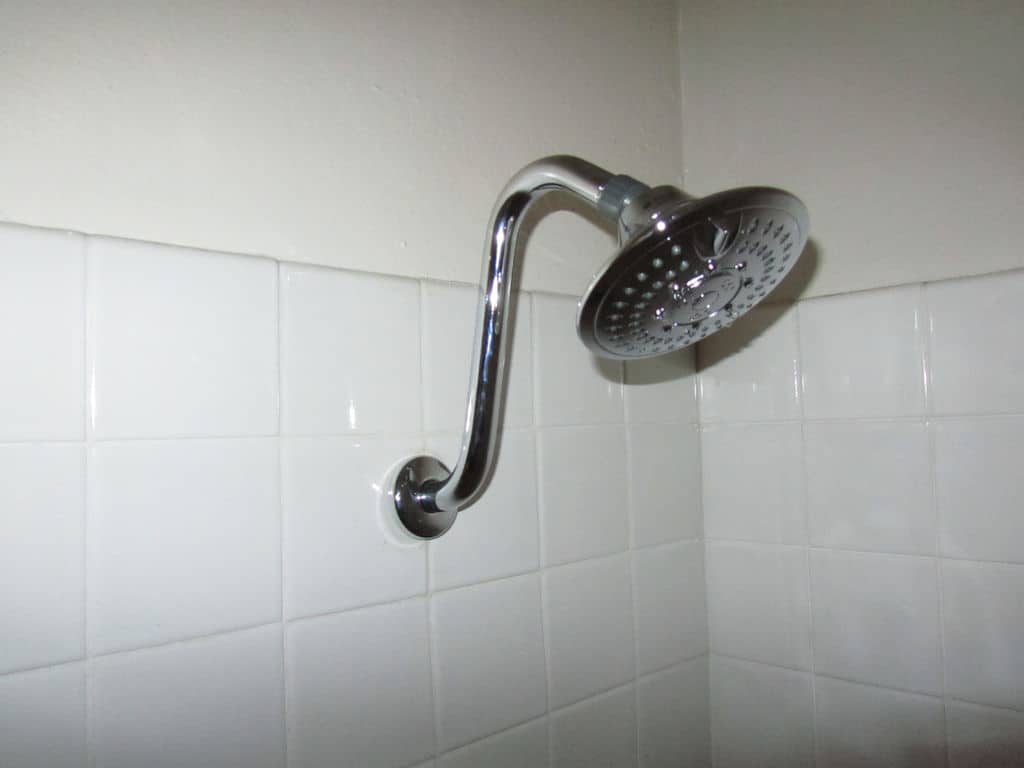 Check to see if you installed the assembly correctly by turning the water on. Look closely for leaks in the forms of drips, sprays, or explosions. If there is none, then you can use the bath without worrying about having an awkward shower.
Other Essential Shower Tool to Raise a Shower Head
Although I have shown you x steps to raise showerhead tips, you can also use these tools as the best way to raise your shower head. Most of these items can be ordered at any online or local store.
1) Adjustable Shower Arm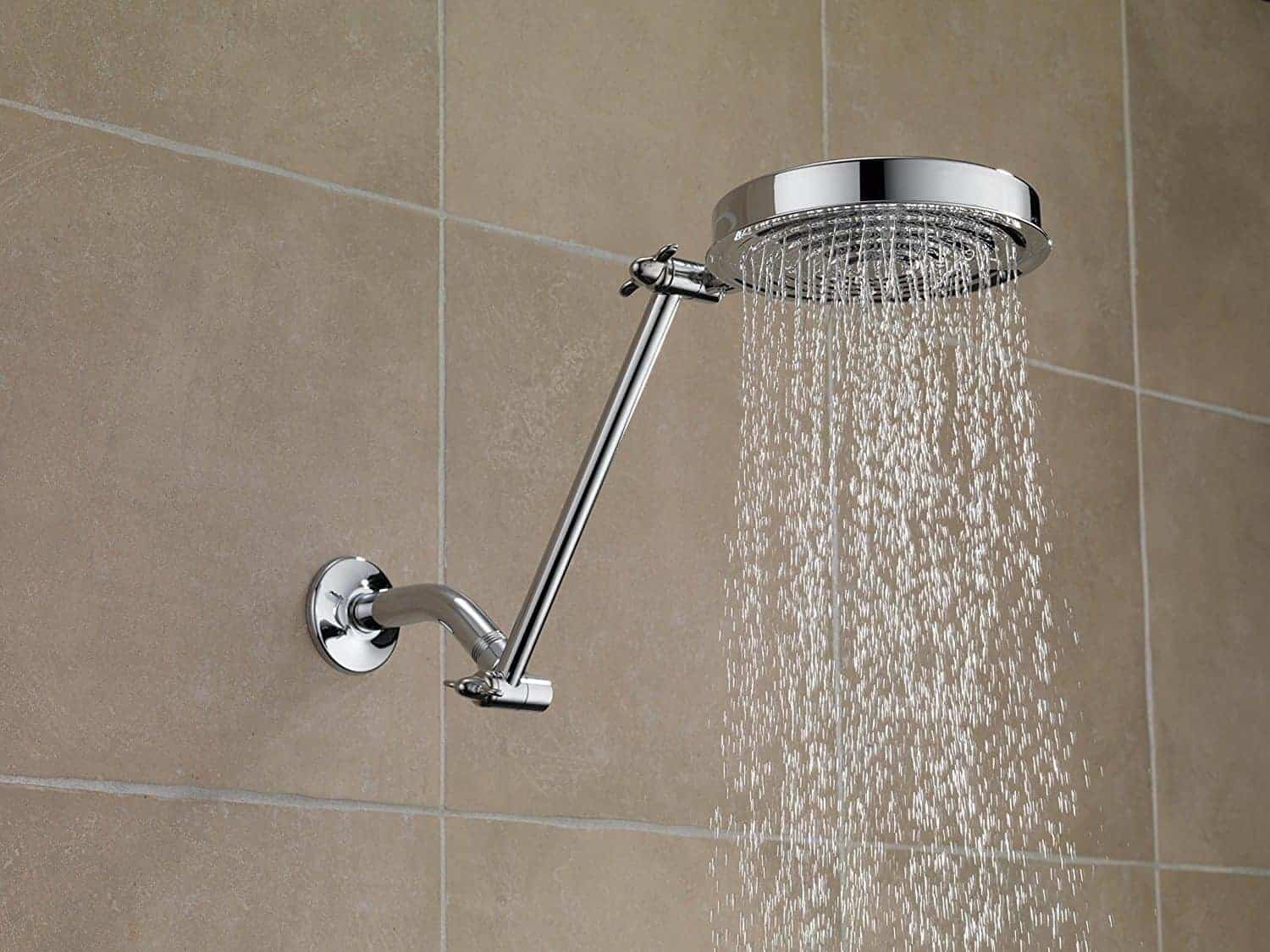 If you want to raise the height of your showerhead on the cheap, this tool comes as an ideal option. It is also easy to install because it attaches to your current shower arm. Finally, you can place the shower head on one end.
Another reason to love this accessory is its flexibility. With this shower arm, you can make a high shower head lower or vice versa.
Fortunately, there is no need to raid your toolbox for this project. All you need are your hands and some plumber's tape. Within a couple of minutes, you must have gotten the desired height for the showerhead.
2) Swivel Ball Adapter
Many homeowners complain about shower head heights that cannot be changed because of rigid showerheads. Although solutions like the S Shower arm might bring relief, it's frustrating to use for average-sized people in any household.
In this case, the shower sprays water on the shower wall instead of the person. A pivot ball that does not face downwards completely is the cause of this problem. To solve this problem, you will need to fix a swivel ball adapter between your shower pipe and showerhead.
After installing the adapter, you will be able to lower your shower head distance to an inch. You will also be able to set the showerhead to the position of your choice.
 3) S Shower Arm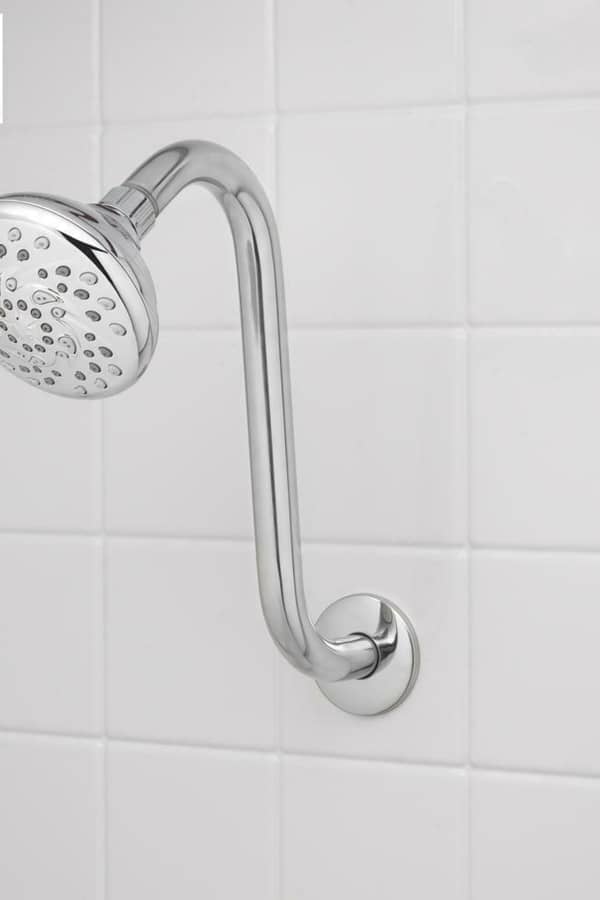 The main reason to add the S Shower Arm to the list is its toughness. However, you will need to take out the current shower arm from your bathroom wall. Furthermore, this activity requires an amount of force which might discourage some homeowners
If you are looking for a flexible way to raise your showerhead, do not use the S Shower Arm. If you choose to ignore this minor flaw, this option offers an ideal mix of height and toughness.
4) Wall Mounted Handheld Shower Holder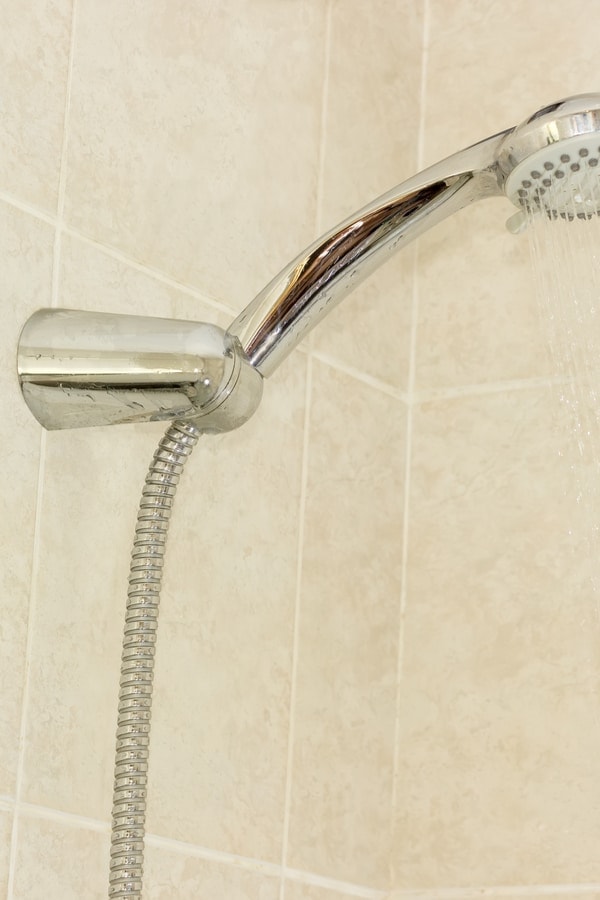 This another great tool to raise your showerhead with ease. When using this tool, you will notice that it extends about 3-5 inches on various handheld showers.
It's advisable to use a wall mount shower holder for your handheld shower. You can secure these accessories with either screws or a tough adhesive.
Sometimes, choosing a wall mount depends on your level of skill. For instance, if you are good with tools, you can use a wall mount that requires drilling.
But if you don't have technical skills, choose the models that use adhesives. Luckily, there are models that use both screws and glue.
5) Shower Slide Bar
One of the options to consider, especially when you are using the common steps to raise a Shower Head is the Shower Slide Bar. This fitting stays on the wall while your Handheld is fixed to the mount on the Slide Bar. With this bar, you can change the height of the showerhead by sliding the Holder Mount on the Slide Bar.
When choosing a Slide bar, go for the one that uses screws and can be adjusted by over 25 inches. You can also use your current removable showerhead with a hose or buy a new one. Overall, you will have a product that is tough and flexible at the same time.
Tips for using Extension Arms for Showerheads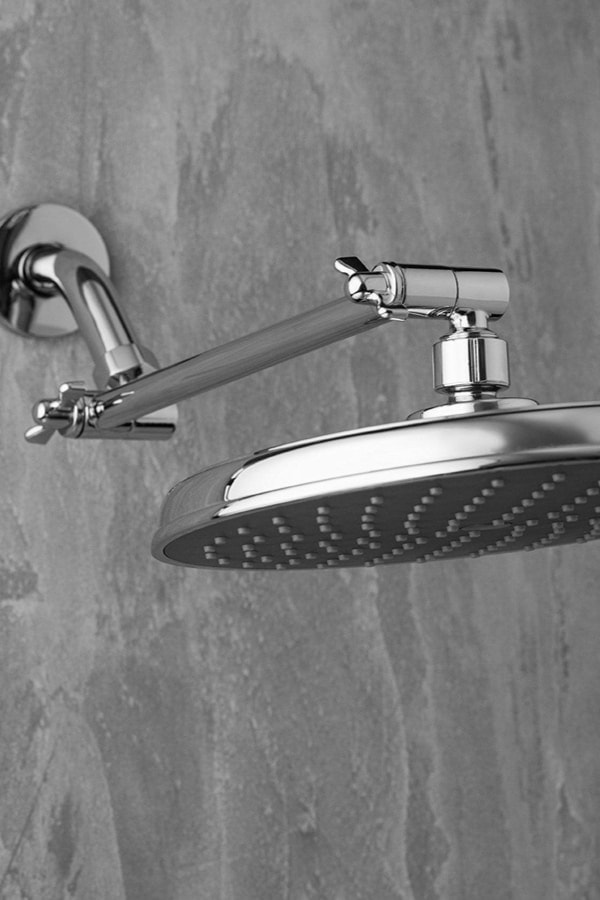 If you want to use a rain shower head, it comes with an adjustable extension arm. This arm allows you to set the showerhead in a downward position while pointing towards you. You can also adjust it at two points: close to the wall or near the showerhead.
Installing the arm does not require special tools or kit. All you need to do is follow the steps mentioned above
Since rain showerheads have different features from regular models, they come with this arm and flange. So if you are looking for a new showerhead or you want to order one, ensure you have both products in the package.
Toxic gases might come up during your shower. Do not worry because you can protect yourself with chlorine shower filter. With this tool, you can reduce your chances of inhaling any unhealthy air. Another is to always leave the shower door open after bathing.
To fix the filter, place it between the showerhead and adjustment knob. Although the filter drops a high shower head, you can adjust it to make the showerhead go higher.
Why Should I Extend My Showerhead?
Apart from its discomfort for tall people, there are many reasons to raise your showerhead to a higher distance. Now let's show you why it is a good idea to perform this task.
Hanging Shampoo or Shower Shelf
Hanging soap shelf units are easy ways to keep your toiletries in a single place. However, a low shower head does not offer enough room to hang the item. As a result, you might have to take the showerhead higher.
Frustrating Showers
Occasional bumps into the wall or trips over a lowly placed faucet can turn any shower to a nightmare. But if you raise the showerhead, you can have a comfortable bath and prevent potential accidents.
Uncomfortable Shower Spots
Everyone loves a bathtub with much space, but you will find it uncomfortable when you have to squeeze yourself at one end (because of the low showerhead). If you extend the showerhead, you can feel the spray at the best position.
Final Word on the Steps to Raise Shower Head
Showerheads are vital parts of any bathroom. But when they hang low, they can become annoying for some reason. First, it means less space to hang a shower shelf. Next, tall people will feel uncomfortable with lowly placed bathroom fittings.
You can raise this bathroom fitting to the distance of your choice in different ways. One of the easiest ways is to grab a few tools and use our article to guide you on changing the position of the showerhead.
If you have any questions about tips on this article, feel free to drop them in the section below. You can also share this article with your friends and family on social media.